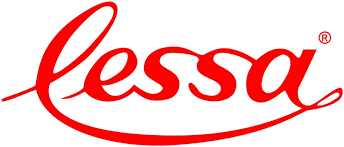 Founded in 1984 as LESSA Papeles Registrales, S.A. and since 2014 included as a division of consumables LESSA® in AB Medica Group S.A. corporation.
LESSA® products are present throughout the national territory and are a reference in the manufacturing of recording medical papers, offering more than 900 different models for medical units to a wide network of distributors and final customers.

Special productions are also carried out, adjusted to the specifications requested by the customer and applying the necessary technique and quality controls.
LESSA® products' range are completed with: otoscope speculums, color and video printer papers, ultrasound gel, spirometry mouth pieces, disposable ECG electrodes, SpO2 sensors and extensions, reusable electrodes and adapters, patient cables, defibrillation pads, white and filters for spirometry.
We export our products to more than 80 countries in the five continents. All our products comply with current quality legislation and have CE marking.
LESSA® products are guaranteed with the ISO 9001 and ISO 13485 certification standards, specific to the health sector.
The latest production techniques and technology allow us a constant evolution of the products, achieving an unbeatable quality and competitiveness in the market.